The best wedding Photo booth supplies
You've got the Photo Booth ready for your wedding in Portugal. But that's not all – now you need to figure out which Photo Booth supplies you should use. There can be as many Photo Booth props as your imagination allows you, and here are some ideas to get it going. These are the best wedding Photo Booth props for your destination wedding!
The Social Media Bundle
The "social media" bundle is a classic prop for any Photo Booth. This should include emojis – preferably happy ones, given the occasion – hearts, Instagram and Facebook likes, thumbs up, frame props or even references to popular memes. If your friends are big on social media, this will be the thing that takes their eyes off their phones.
Globetrotter
For a destination wedding, "globetrotter" props are an absolute must. Make your guests feel like they'll have their own little honeymoon in Paris by adding a French beanie and a moustache. Or maybe to a tropical beach with Hawaiian party flowers. A tie, a travel case, sunglasses, planes, a passport… if it's related to travel, you need to have it on your Photo Booth.
Wedding
Obviously, it wouldn't be a wedding Photo Booth without wedding-themed props. You can have Mr. and Mrs. props of the other couples, fake wedding rings, Groomsmen and Bridesmaids props, champagne glasses and other festive supplies. Cheers!
Make Nature Your Best Photo Booth Setup
If you really want your Photo Booth setup to stand out, don't use props at all. Despite being fun, everyone has already seen all these props. Which is why you should take advantage of any gardens surrounding the venue to make your setup. You can hang portraits, mirrors or create a totally original background in line with your wedding theme and personal stories. This will take everyone by surprise, but it won't disappoint!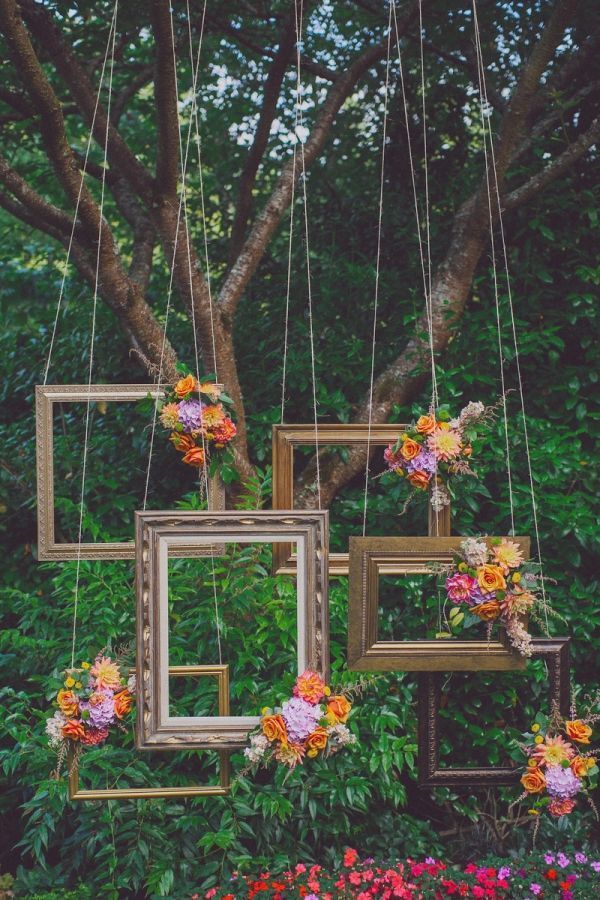 FRAME AND FLOWER DISPLAY - Ruffled Blog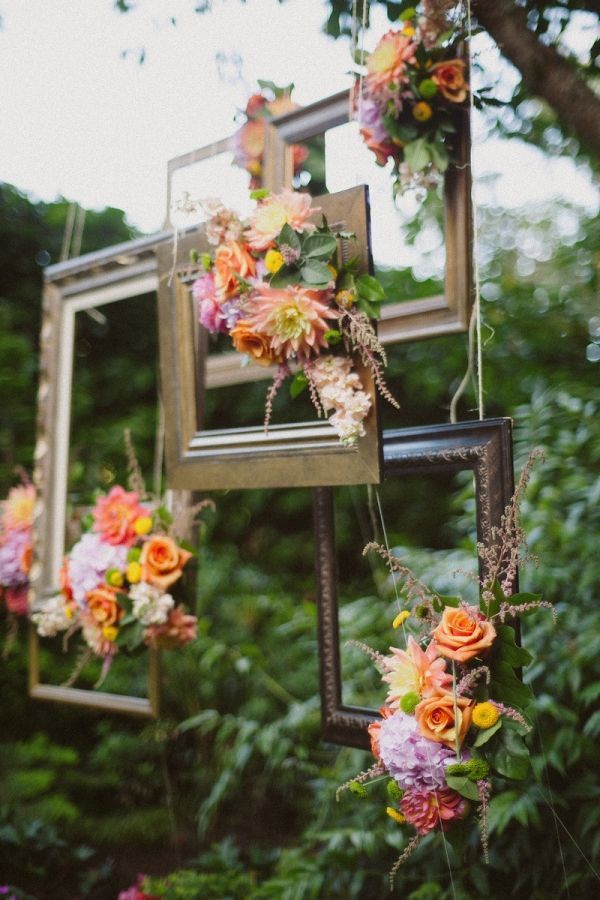 FRAME AND FLOWER DISPLAY - Ruffled Blog